Everyone wants to make their site / blog user friendly .One of the methods to make your site user friendly is to keep track of the visitors and chat with them.Now i will explain you step by step on how to do it with woopra.
•Goto Woopra
•Sign up
•Download the client Click Here
•Install the client in your Pc ,Login
•Add your site / blog Click Here
•After adding your site wait untill they send a approval mail
•Once approved copy the woopra code and paste it in your blogger template before </body>
•After pasting the woopra code,Login to the woopra client and select your site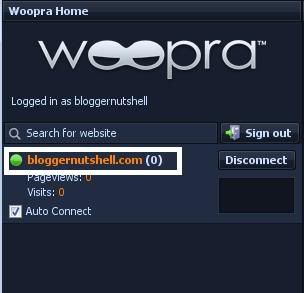 •Whenever a new visitor visits your site you will get all his details (ip,OS,browser) displayed on the woopra window
•If you want to chat with your online visitor go to live and click on start conversation beside the the ip address of the visitor you want to chat as shown in the below image.
•A chat window opens up,Now type a welcome message or any message you want.After that the woopra client sends a chat request to the visitor.If he accepts the request a window will be poped up and visitor can send you( webmaster ) messages from that window.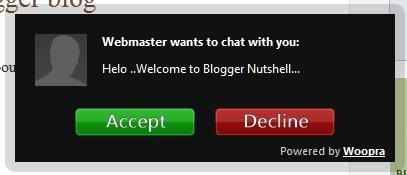 Ping me if you have any doubts